In-Person Worship

We are excited to welcome you back to our in-person worship service at Wesley Chapel Church. We want everyone to have an awesome, meaningful, safe time worshiping together again! Join us each Sunday at 9:00 AM in the Sanctuary.

As a reminder, our online worship, Just Word, will continue each week for those who are unable to attend in-person worship.
Weekly Online
''Challenges are what make life interesting and overcoming them is what makes life meaningful.''
We pray that the online service and Zoom Bible Study will continue to be a blessing to you. In these anxious days, we have the opportunity to demonstrate our faith by praying for others.
Remember to lift up those in our community and around the world and join us online each week for the following:
Central South District Newsletter
Regional Gatherings with Bishop SueNorth Georgia United Methodists are invited to attend one of six regional gatherings with Bishop Sue Haupert-Johnson this fall. Clergy and laity may attend the session that is most convenient.

The gatherings will include timely updates on this season in our denomination and our continuing United Methodist witness for Christ in North Georgia
How the Office of Congregational Excellence Can Serve Your Church:
(
ngumc.org/congregationalexcellence)
"The Center for Congregational Excellence- (CCE) exists to support, resource and equip North Georgia UMC congregational leaders for making disciples of Christ and seeking transformation."
The Foundation's Faith & Money September 2022 Newsletter Includes a Reflection on Governance from President Mathew A. Pinson
Read the Georgia United Methodist Foundation's Faith & Money September 2022 newsletter at:
www.gumf.org/blog/.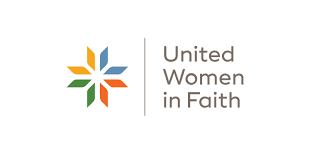 You are cordially invited to attend the
2nd Annual Meeting of the
Central South District -United Women in Faith
Saturday, October 22, 2022 - 9:00 a.m.
Stockbridge First United Methodist Church
4863 N. Henry Blvd.
Stockbridge, Georgia 30281
Please click here to register
https://forms.gle/CrmQV4ywuBxSwgaj6
Better Together Conference
October 21-22
Bring a team from your church to the two-day Better Together Conference: When Two or More Churches Join Together for Missional Impact. You'll experience how churches can join together in a hopeful and healthy process through one of these proven models: strategic mergers, partnerships, restarts, launching satellite campuses, or a cooperative parish. Keynote Speaker will be Dr. Jim Tomberlin, co-author of the book "Better Together."

LEARN MORE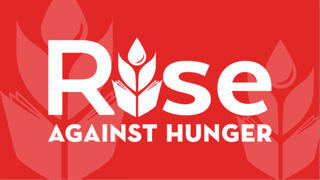 Salem UMC will be hosting a Rise Against Hunger event on Saturday, September 10 at 9:00 a.m.. We will be filling bags with rice and nutrients and then packaging the meals to be sent to orphanages and schools around the world. We need 50—60 people to help with this event. If you would like to help, please contact Carol Standard at 770-313-4178 for additional information.
The North Georgia Conference has compiled recent questions and answers about The United Methodist Church into two printable, sharable Q&As for you to read, download, or share.
UMC Q&A: Theology and Doctrine

Printable Q&A |
Sharable Q&A |
Foldable Q&A |
En Español
UMC Q&A: The Future of The United Methodist Church
Printable Q&A |
Sharable Q&A |
Foldable Q&A |
En Español
Printing Note: When printing the Foldable Q&As, choose "Actual size," "Print on both sides of paper," and "Flip on short edge."
Coming Soon: Korean Translation
Benefits and Data Management Associate
The North Georgia Conference has an opening for a Benefits and Data Management Associate. For more information click
HERE.
Lay Servant Courses
The North Georgia Conference offers self-directed online classes via Google Classroom. To enroll in any of those classes, go to
https://www.ngumc.org/onlineclasses.

In Person Classes:

September
Columbia Drive United Methodist Church
2067 Columbia Dr, Decatur, GA 30032

September 10, 17 and 24 Meeting time 9:00 – 1:00 p.m.

Lay Servants Ministry Basic Course
Lay Servants Preach
Soul Reset: Relearning the Rhythms of Grace Through Daily Life with God

Contact person: Randy Brown,
randy.brown.0754@gmail.com

Registration is on the conference website:
https://www.ngumc.org/courseschedules
$42 per class, and students are responsible for getting the books.
Celebrations and Concerns

Happy Birthday!August
31--Gil McGinnis (Locust Grove)
September
7--Leon Baxter (Turner)
7--Robert Crawford (Grace)
19--David Melton (Dunwoody)
24--Renee Farrar (District Office)
29--Dondra Davis (Lawrenceville Road)
October
13--Virginia Brown (Rust Chapel)
18--Melissa Kime-Hall (Covington First)
20--Jesse Gordon (East Lake)
22--Jennifer Bowden (US Navy Chaplain)
26--Michelle Strall (Wesley Way)
28--John Leece (Future Program)
2---Mark Westmoreland (Glenn Memorial)
31--Joe Perry (New Wardell)

District Calendar
August
30-31--DS at Cabinet Meeting

September
5--Office closed in observance of Labor Day
8--dCOM Provisional Recommendation Meeting, Conyers First UMC
11--DS Preaching at McDonough First UMC
11-14--DS at Cabinet Retreat
15--DSGT Meeting at Covington First UMC, 1:30 pm
26-29--District Administrator on vacation
28--Ministry Reviews

October
2--DS Preaching at Oak Grove UMC
3--Ministry Reviews, District Office
4--Ministry Reviews, Dunwoody UMC
5--Ministry Reviews, Oak Grove UMC
6--Ministry Reviews, Wesley Chapel McDonough UMC
9--DS Preaching at Bentley Hill UMC
10-11--Cabinet Meeting
12--Ministry Reviews, Columbia Drive UMC
13-15--SEJ BMCR Conference, Richmond, Virginia
16--DS Preaching at Arrandale State Prison
17--Ministry Reviews, Tucker First UMC
19--Bishop's Regional Gathering, Peachtree City UMC 6:30 pm
20--dCOM First Time Certifications, Conyers First UMC
21-22--Better Together Conference
22--UWF District Annual Meeting, Stockbridge First UMC
22--Change the World Event, Covington First UMC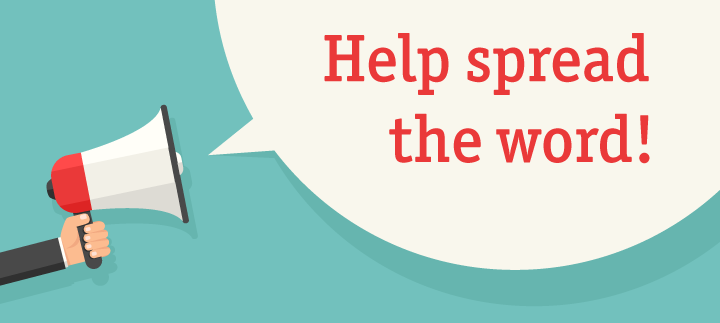 Let us help you spread the word. Would you like to share events or milestones with the rest of the district? Send a brief synopsis, date, contact information and optional pictures or files to
centralsouth@ngumc.net. We are happy to add your event and celebrations to the bi-monthly newsletter, Facebook and our website.