We would love to hear from you. Do you have questions or need additional information? Please feel free to contact us by clicking the link below.
Angela Pearson
You must register for a class in order to attend. Please click on the link below to register for the class or classes of your choice.
http://goo.gl/forms/eBJq2izwdP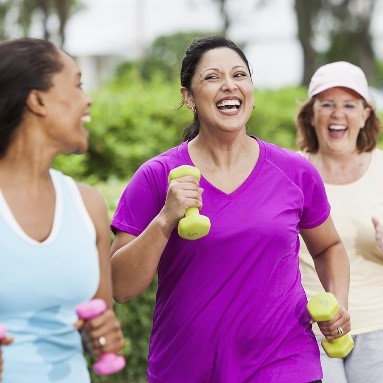 National Women's Health Week
May 12–18, 2019
During National Women's Health Week each year, millions of women take steps to improve their health. The week serves as a reminder for women to make their health a priority and build positive health habits for life. The 20th annual National Women's Health Week kicks off on Mother's Day, May 12, and is celebrated through May 18, 2019. The U.S. Department of Health and Human Services' Office on Women's Health leads National Women's Health Week to encourage all women to be as healthy as possible.
What steps can I take for better health?
To improve your physical and mental health, you can:
Visit a doctor or nurse for a well-woman visit (checkup), preventive screenings, and vaccines.
Get active.
Eat healthy.
Pay attention to mental health, including getting enough sleep and managing stress.
Practice safe behaviors, such as quitting smoking, not texting while driving, and taking steps to protect yourself from sexually transmitted infections.
Why should I take these steps?
These steps are the foundation for a lifetime of good health. They can help you be as healthy as possible.
Spring Hattitude Luncheon

Celebrate National Women's Health Week at our 4th Annual salad bar party, "Spring Hattitude" on Sunday, May 19th immediately following service. Wear your hat and let's enjoy another great time in the company of our "sisters". We'll provide the salad greens, you provide the toppings. The signup sheet is on the table in the Narthex.

Our bodies are temples of the Holy Spirit. Therefore, honor God with our bodies. Make the commitment to pursue the goal of good health through daily choices. We're in this together!