Social Distancing Guidelines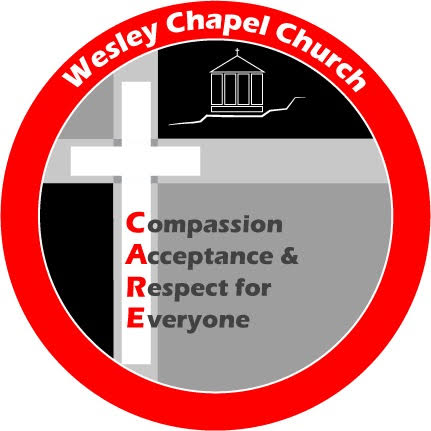 Dear Members,

Click here for the Coming Back To Wesley Chapel Video
Amid the continuing concerns of COVID-19 (Coronavirus), our first priority is the health and safety of our members, visitors, and staff. Through the collective input of our church leadership and Bishop Sue Haupert-Johnson, Resident Bishop of the North Georgia Conference, Wesley Chapel Church, Decatur will take the necessary steps to ensure all who worship in person with our church are protected and cared for in accordance with the guidelines by the CDC.

When we resume In-Person Worship, everyone must:

Maintain 6 feet of social distancing, not just once you are inside, but from the time you leave your cars, as you enter the worship space, and as you exit the space and return to your vehicles.
Have no physical contact (hugging, shaking hands, etc.).
Wear face masks at all times.

Be vigilant about hand and face hygiene while in service.

Sanitize your hands when entering and exiting the worship space.
Bring your own bible. We have removed all bibles and hymnals from the sanctuary.

Keeping it Clean:
We will clean/sanitize before and after gathering for each worship service.
We will have designated sanitizer stations.

Tithes and Offerings can be placed in baskets as you leave service.

Social distancing must also be kept regarding restrooms. Only one person at a time can use the bathroom, this is to ensure that you maintain 6 feet of social distancing while entering, using, and leaving the restroom along with vigilant hand-hygiene.
Spacing Out:
Park your car using every other parking space. Do not park directly next to a vehicle. Skip a space between cars.

Seating will be spaced out to every other pew, we will skip a row between pews. An extra service will be added to ensure the proper spacing per service.

We will exit the sanctuary by rows instead of all at once, while maintaining the required 6 feet of social distancing.

Microphones will not be passed from person to person. We will have a designated microphone and podium for those assisting with service and we will not have live singing during worship.

Note that this "new normal" will continue for the foreseeable future. We will continue to offer Just Word online each Sunday and real-time small group Bible Study (by invitation only through Zoom) each Wednesday at Noon and 7 PM. Also, should the need arise, we will be prepared to resume online-only worship if needed.