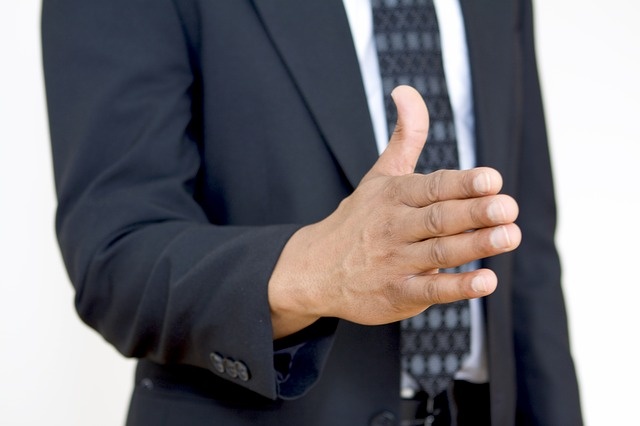 Ushers and Greeters are extremely important in conveying friendliness and hospitality to worshipers—both regular worshipers and first time worshipers. Ushers and greeters set the tone by often offering the first welcome. Those who serve in this role contribute immensely to the orderliness of the service. Families are welcome to usher together. However, It is recommended that at least one parent usher with any child(ren)under the age of 11.


As a good host, an Usher has to arrive at church earlier than the rest of the church members to help set up the church for worship and be ready to greet worshipers. Ushers also stay after to ensure the sanctuary is ready for the next service.


If this ministry is where you'd like to serve, please contact the ministry leader, Eddie Jackson, or contact the church office with your interest.

Mission:

To present a pleasant atmosphere for those who come to worship with us; To give direction to members and guests as they assemble; and to attend to their needs.


1st Sunday - Men's Ministry
1. Marc Hawthorne
2. Jerry Gee
3. Philip Polk
4. Chris Willis
5. Stan Hinton
6. Eddie Jackson
7. Marvin Bush
8. Jim Gray
9. Thomas Nalls
10. Charles Sherman
11. Conrad Sweigart

2nd Sunday Ushers and Greeters
1. Delores Sykes
2. Erma Freemen
3. Kamille Freeman
4. Claudia Johnson
5. Ruther DeWitt
6. Dawn West
7. Celeste Hawthorne
8. Dolores Mitchell
9. Valrie Blackwood
10. David Mitchell (c)
3rd Sunday Ushers and Greeters
1. Stan Hinton
2. Robin Croutch
3. Chris Willis
4. Lorna Monsanto
5. Madison Croutch
6. Aaron Hinton
4th Sunday Ushers and Greeters
1. Angela Pearson
2. Betty Rucker
3. Deborah Dulin
4. Jeanette Sabur
5. Jetanna Dye
6. Maxine Brown
7. Michelle Wilson
8. Rashaad Sabur
9. Tracy Lettsome
10. Sydney Taylor
5th Sunday - April 29, 2018 - Men's Ministry
Marc Hawthorne
Jerry Gee
Philip Polk
Chris Willis
Stan Hinton
Eddie Jackson
Marvin Bush
Jim Gray
Thomas Nalls
Charles Sherman
Conrad Sweigart
5th Sunday – July 29, 2018
Delores Sykes
Erma Freeman
Claudia Johnson
Ruther DeWitt
Dawn West
Celeste Hawthorne
Dolores Woods-Mitchell
Valrie Blackwood
Kamille Freeman
David Mitchell
5th Sunday – September 30, 2018
Stan Hinton
Robyn Croutch
Chris Willis
Lorna Monsanto
Madison Croutch
Aaron Hinton
5th Sunday Ushers – December 30, 2018
Angela Pearson
Betty Rucker
Deborah Dulin
Jeanette Sabur
Jetanna Dye
Maxine Brown
Michelle Wilson
Tracy Lettsome
Rashaad Sabur
Sydney Taylor